Whyalla display section
page 16
Unfortunately, due to various commitments, I haven't been able to go storm chasing as much as I would have liked since about halfway through 1998. From 1998 to 2001 I have done very little photography but here are some of the shots I did get.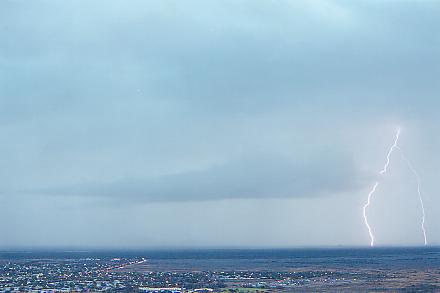 The photo above is some afternoon lightning at Whyalla.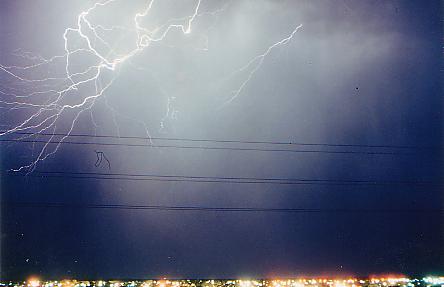 Cloud to cloud lightning (jeez I hate powerlines).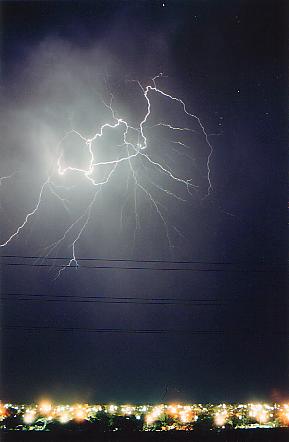 More on the next page