Whyalla display section
page 13
1998 storm continued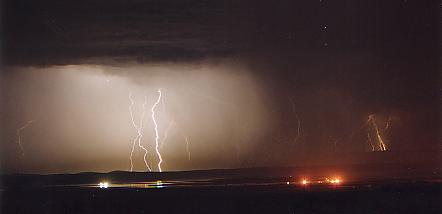 This photo shows lightning over the salt works at Whyalla, the light is reflecting off the crystallisation ponds. You can see lightning over the Flinders Ranges on the other side of Spencer Gulf on the left hand side of the image.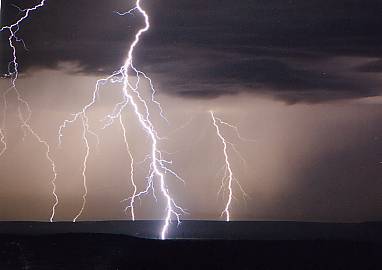 This photo is a favourite of mine.

This photo was not a long exposure, all these strikes would have occurred in a period of no greater than 7 minutes.