Fast link to pages in this section
Lightning rich band of storms sailed down from Eucla to Whyalla, starting late at night on 21st December and finishing just before sunrise on 22nd.
Photos page 2.
I may as well call this one my dud shots page. The first two shots were taken with a lens that is broken.....I didnt know at the time, its only since I got these pics back that the problem has become apparent. The result is half the picture is sharp, the other half is blurry.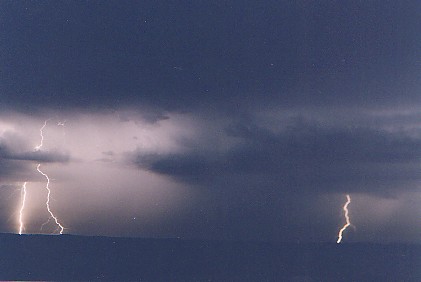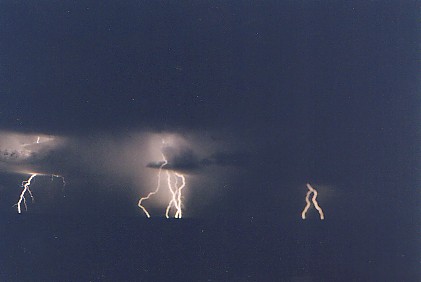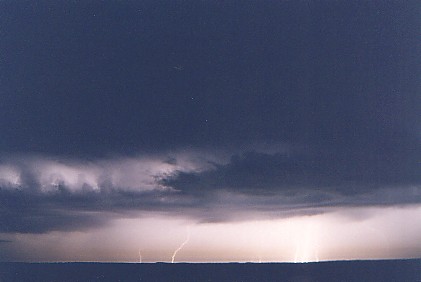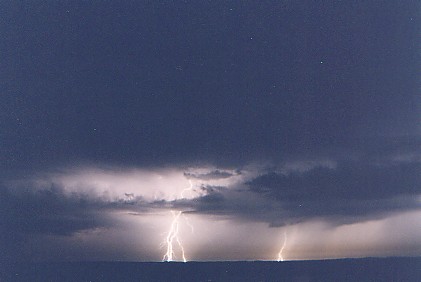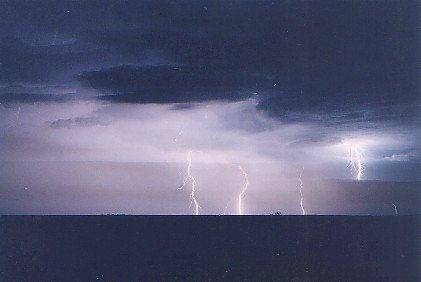 This last shot above is a good stuff up. I accidentally left the shutter open as I was packing the camera up, the flash on the right hand side of the picture occurred before I noticed and consequently was recorded on my last frame!