Fast link to pages in this section
Lightning rich band of storms sailed down from Eucla to Whyalla, starting late at night on 21st December and finishing just before sunrise on 22nd.
Photos page 1.
The photo below is the first reference picture I took, it was taken while the storm was probably about 70km away.
Below is the second reference picture, the storm is still about 70km away but with lens zoomed in a bit.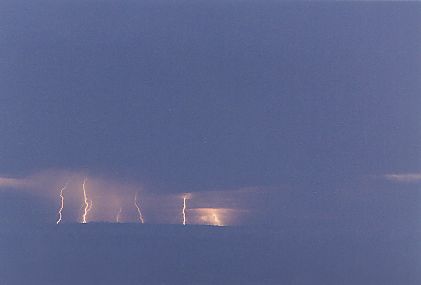 The three photos below are the ones I took of the lowerings, while they don't exactly do them justice it is plain to see that they are scuddy pieces of cloud on the guster and not funnels or rain columns.